Bethel Presbyterian Church
JOIN US FOR OUR ONLINE SERVICES!!
PRAYER -THURSDAYS 7 PM
MORNING WORSHIP - SUNDAYS 11 AM
PLEASE SUPPORT OUR CHURCH REPAIRS BY CLICKING THE GO FUND ME BUTTON BELOW or using the qr code.



Bethel Presbyterian Church is a family oriented church who welcomes everyone with open arms. We have been apart of this community for years and are here to help those who seeks it.
Bryn Mawr Presbyterian Church
Doylestown Presbyterian Church
Philadelphia Presbyterian Women
Gateway Health
Hunger Coalition
Pennsylvania Corporation for Aging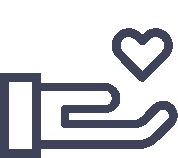 "Whoever is generous to the poor lends to the lord, and he will repay him for his deed."